Crickets & CoPilots
Crickets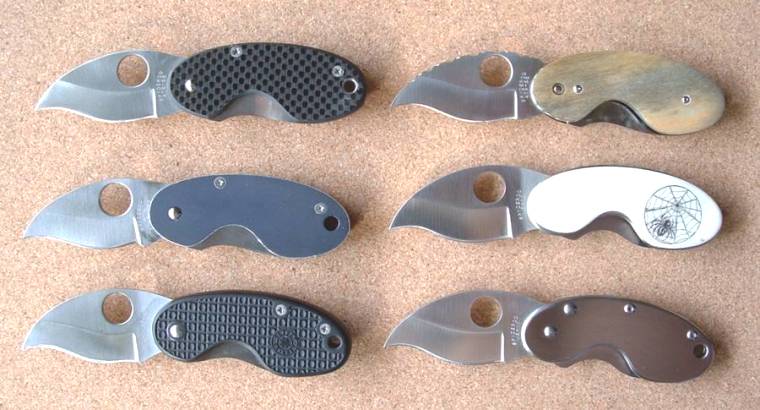 ABOVE ---- LEFT Side Top to Bottom
Carbon Fiber - plain edge - ATS-55
Flat black almite coated aluminum - plain edge - GIN-1 (marked G-2)
FRN - plain edge - ATS-55
ABOVE ---- RIGHT Side Top to Bottom
Frank Recupero fileworked aluminum - fossilized giraffe bone scales - plain edge - ATS-55
All Stainless with scrimmed shed elk horn overlay - plain edge - VG-10
All Stainless - plain edge - VG-10
Below - closer shot of scrimshaw work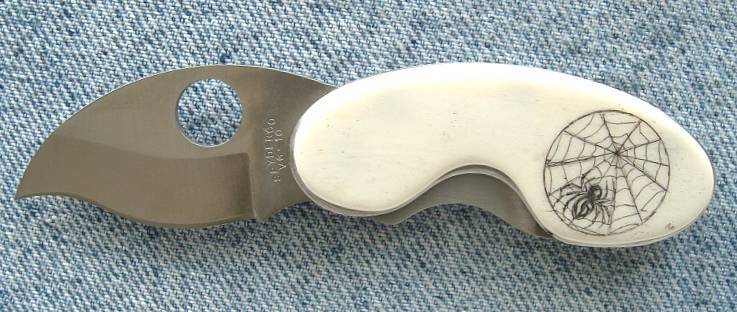 Below - Frank Recupero Customized Cricket - scales are fossilized giraffe bone.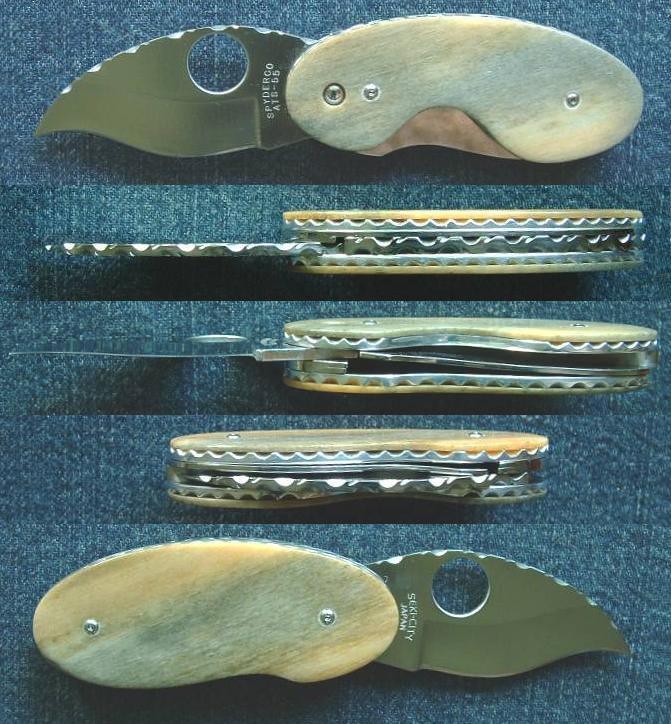 Customized Cricket - Birdseye Maple scale, filework on spine of blade and top of frame.
Believe this may have been done by "Vess Collectibles"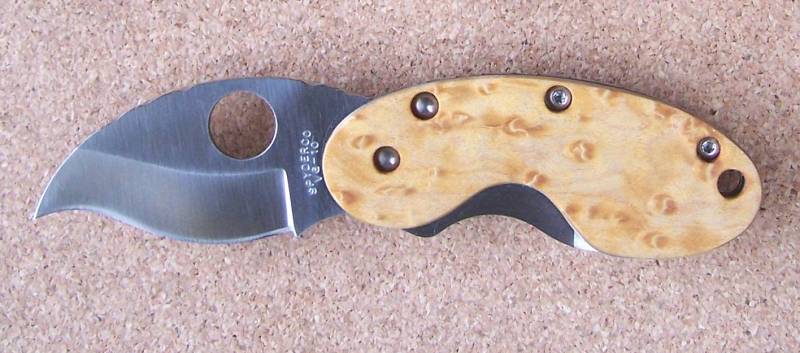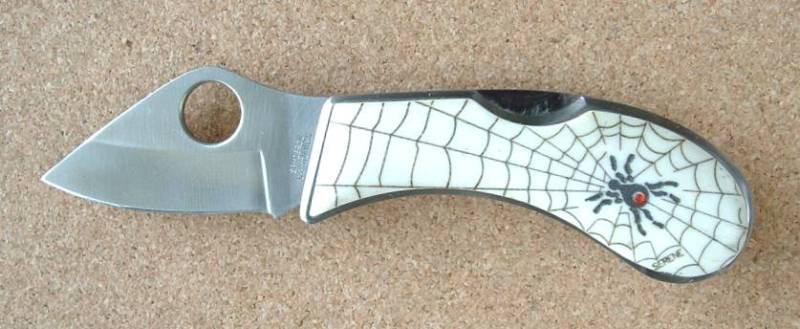 Above - G-2 Steel, embellished by Serene, spider and web scrimmed on bone overlay.
Below - Also by Serene, a slightly later GIN-1 PE CoPilot, laser engraved with same design.