Dyads
The Dyad was Spydercos sole venture into the world of multi-blade folding knives. It was made in three distinct versions. The C44 "Full Size" Dyad which came only in micarta, and the C39 which, in micarta was known as theMini Dyad and in FRN was called the Dyad Jr. The micarta versions incorporates all of the features Spyderco is famous for - round hole openers on both blades, a serrated blade (and a plain edged one as well) and a pocket clip. The FRN version was clipless. The FRN version came in three colors, the most common of which is black, followed by a color "officially" known as green (although a lot of folks think it look blue) and burgundy, the least common of the trio. All, to the best of my knowledge were made only in ATS-55.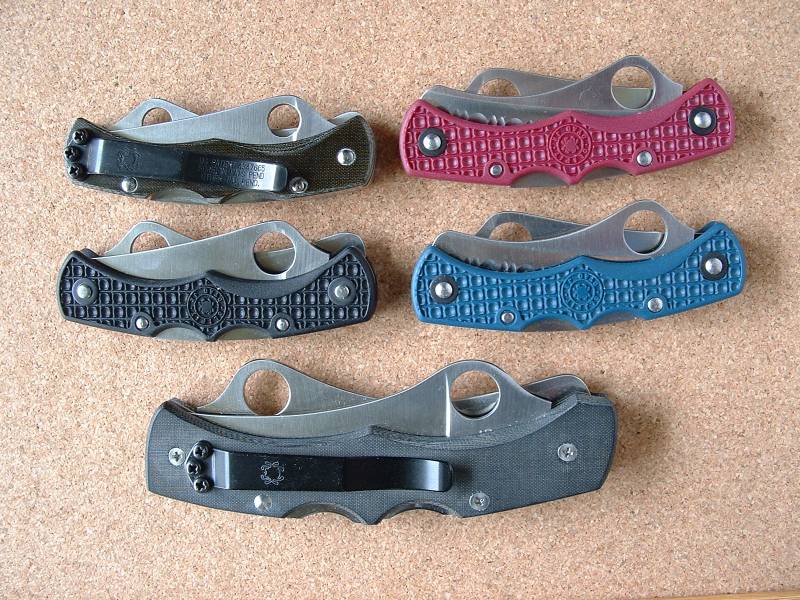 On all versions, the serrated blade is a sheepsfoot while the plain edged blade is a drop point.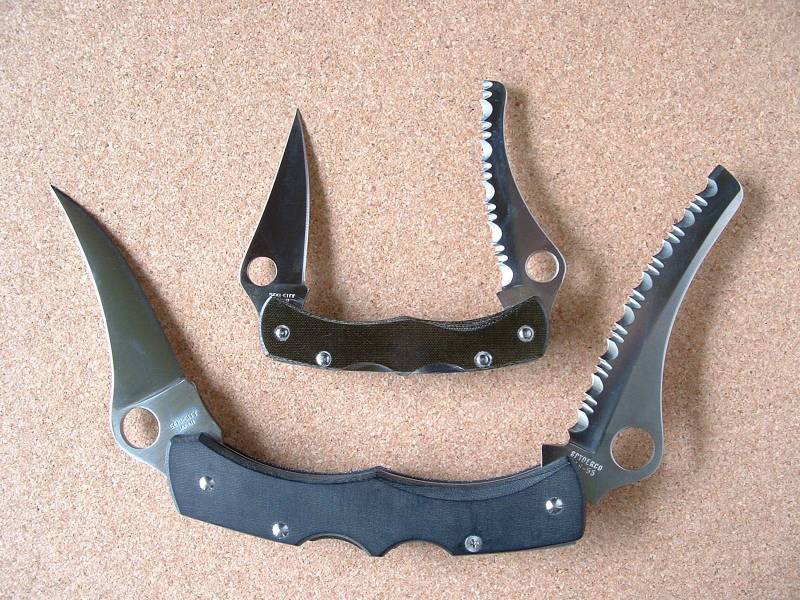 Closer shot of the FRN Dyad Juniors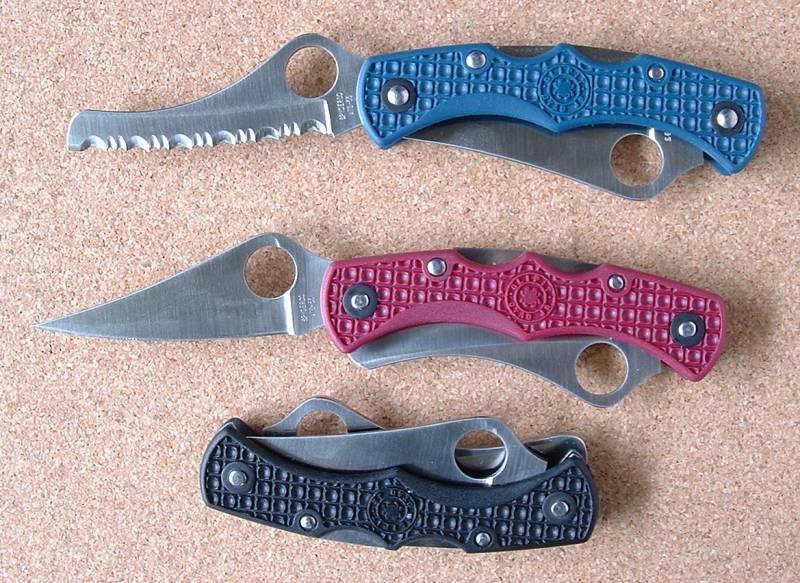 The shot below shows how the color of the green Dyad Jr. compares to that of FRN Jesters in lime and forest green, and to the green Q from a Q "Color Set"