Ed Schempp Designs
C83 - Persian C105 - 75mm Persian C104 - Kris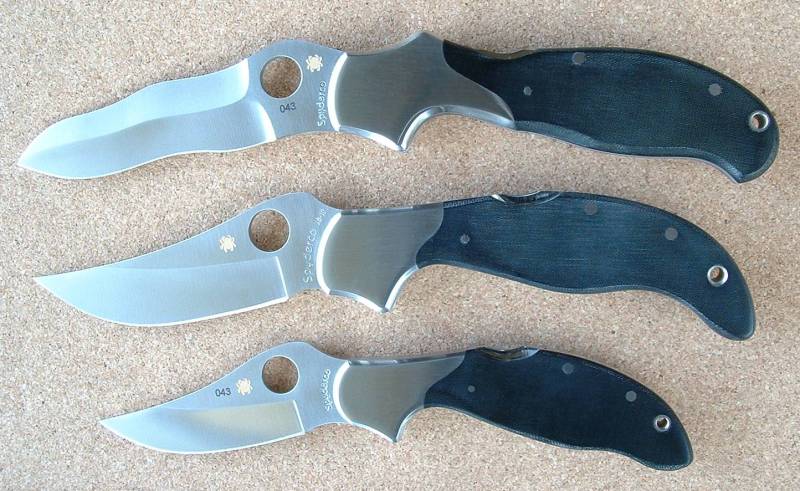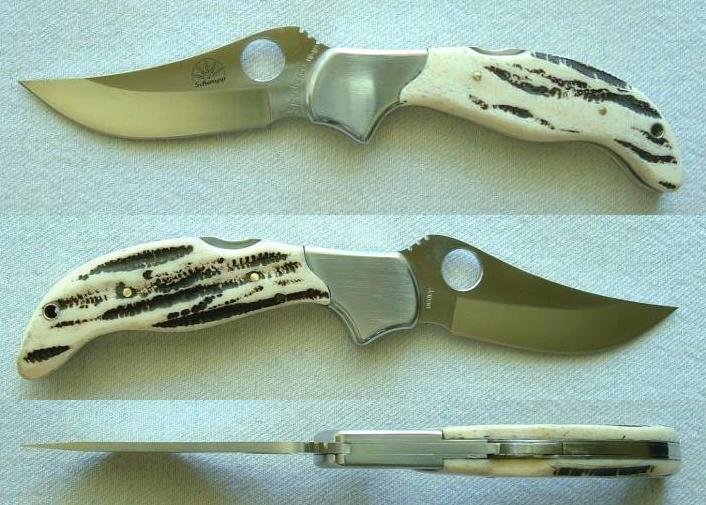 The Schempp Persian, with its graceful flowing curves, stainless bolsters, and black micarta scales is a beautiful knife. I loved it them moment I saw it, and it became one of my favorite Spydercos the day I received it. It was, in fact, so pretty that I began to feel it warranted an even more "upscale" treatment. I became so totally convinced that I sent it off to Ron Cochran (known on the forums as sc_rebel1957) to have this dream turned into a reality. Ron reworked the Persian for me, replacing the black micarta scales with stag jigged bone, cutting notches in the thumb ramp, enlarging the "spyderhole", and replacing the scale pins and lanyard tube with brass. It is pictured below with another "stock" Persian for comparison.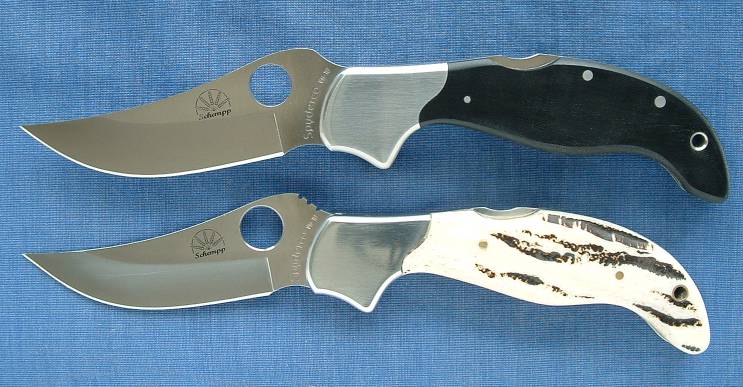 Below is a prototype of the yet-to-be-released of another Ed Schempp collaboration with Spyderco - the Small Persian. I will let Ed Schempp himself describe it.
The Blade Steel is of the 12 Spyder-web steel that was used in the Twenty-fifth anniversary Delica. The material was twisted and cored to produce the blade. The handle material is starburst nickel iron in a flower filigree pattern. The outline of the Spyder in the blade steel is nickel. The rest of the blade material is 1084, 15N-20, Carbonized 4600 E powder, and carbonized 1018 powder and 1084 grit. The liners of the knife are 15N-20. - Ed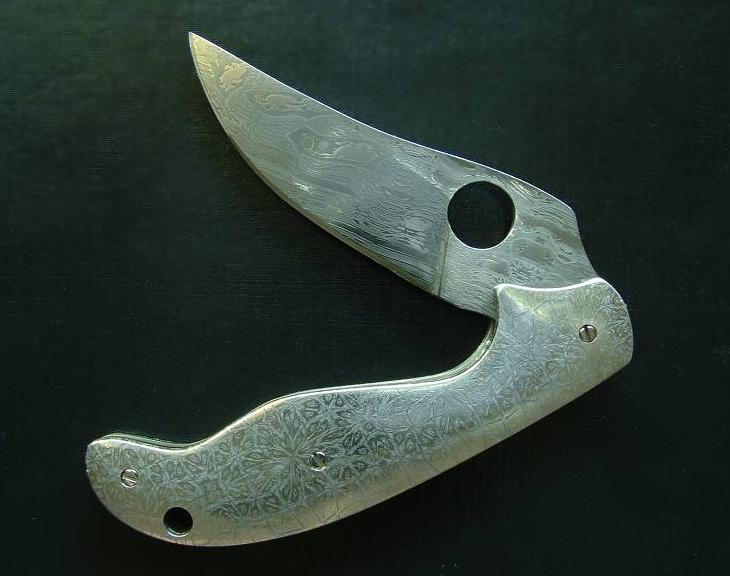 And a shot comparing it with its larger sibling.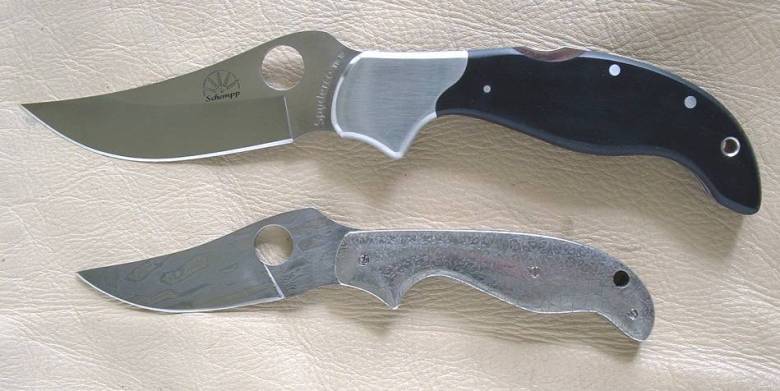 Below is the production version of the C105 - 75mm Persian along with a recently manufactured C83 Persian. Note the change in the blade markings on the C83. Ed Schempp's trademark logo has been moved from the left to the right side of the blade, and replaced in the left side by a gold Spyderco "bug" logo.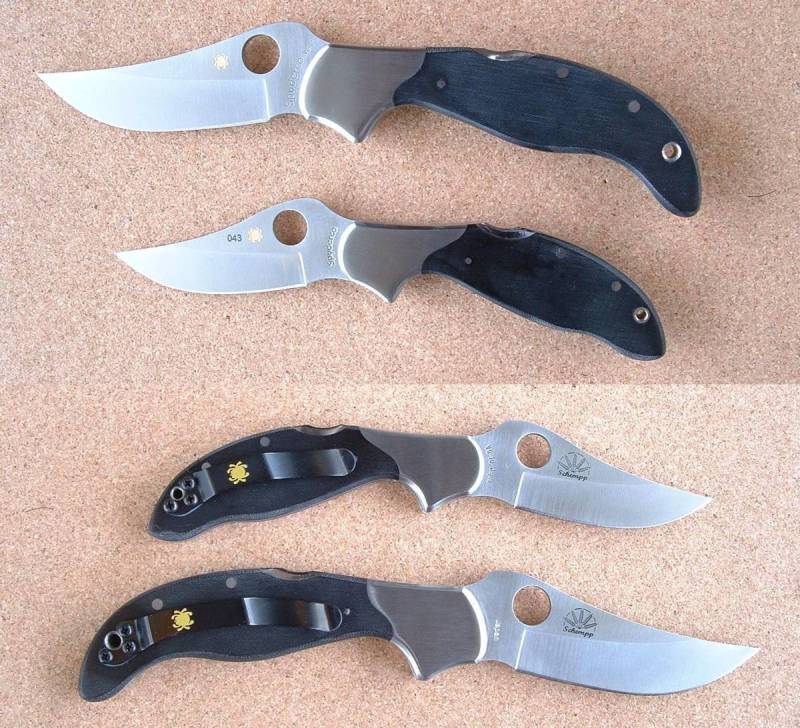 Prizes from a Contest Sponsored by Spyderco and Ed Schempp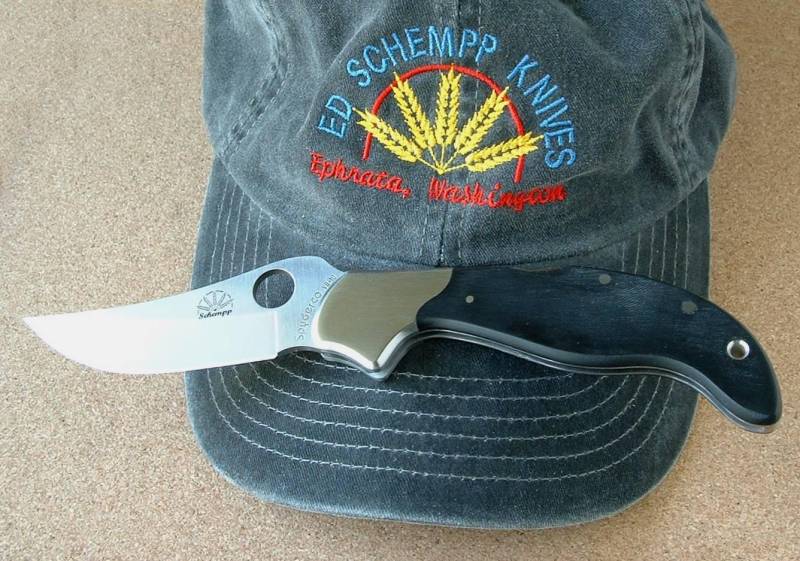 C83 Persian customized by "Oupa" with Ironwood scales


Group Shot, Five C83 Persians, all different, and a C105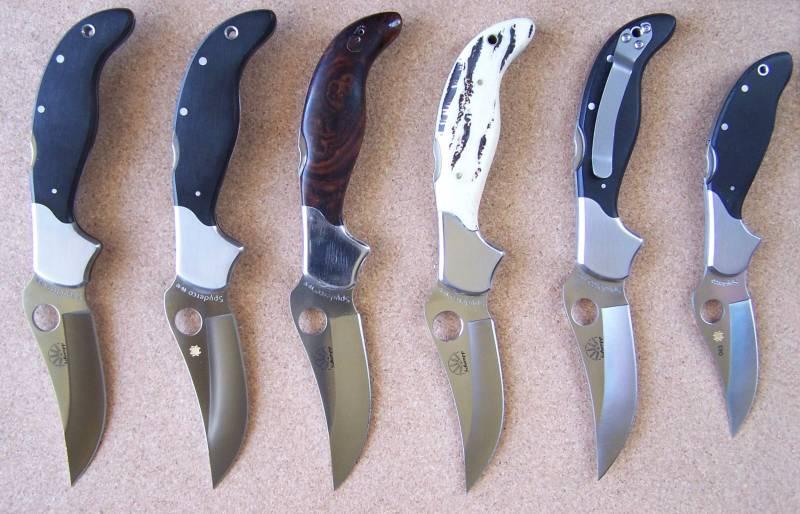 Early Specimen Late Production Ironwood Custom BoneStag Custom LH Clip Custom 75mm
75mm Persian with bolsters engraved and gold inlaid by Marcus Hunt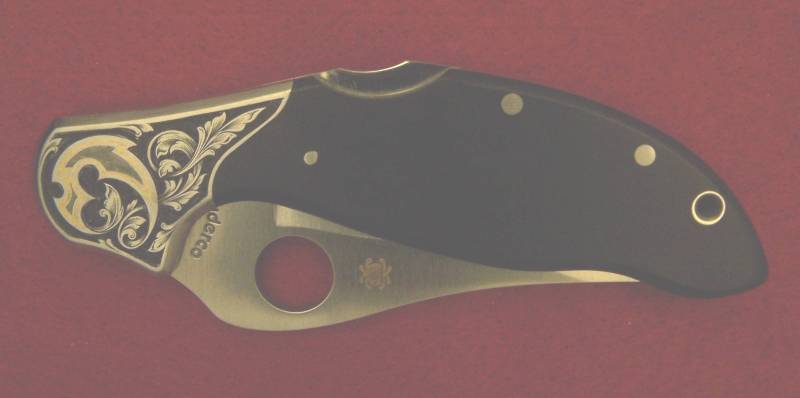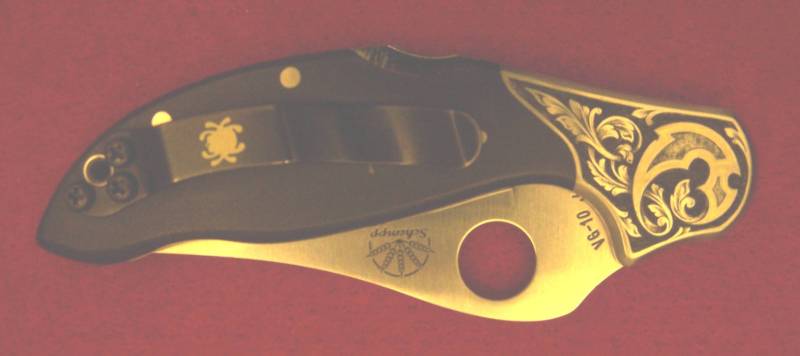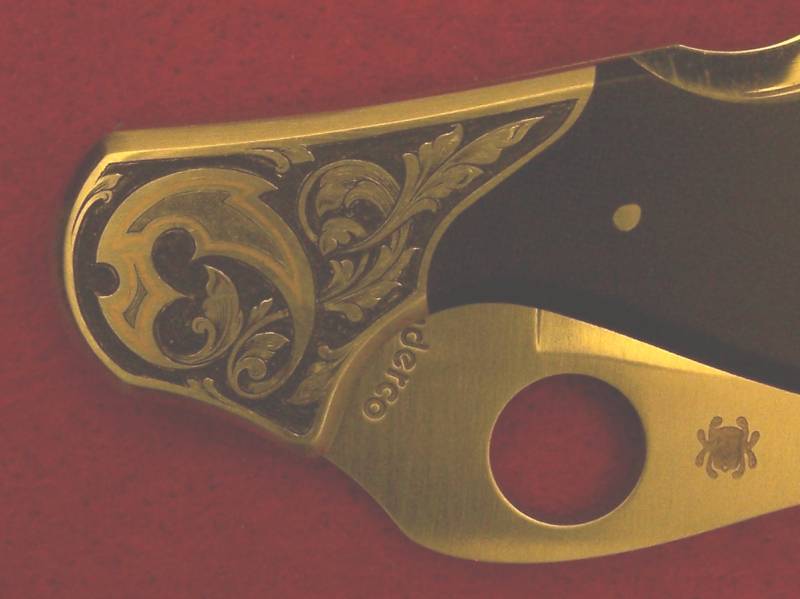 Latest Persian molestation - this one converted to a full flat grind by Tom Krein