Santa Fe Stoneworks Embellished Spyderco Knives
Santa Fe Stoneworks Earthling Police
In a departure from their normal choice of materials, the Santa Fe Earthling Police is primarily wood marquetry, with only small amounts of stone. As with the Blanchards, these were offered for a time directly through the Spyderco catalog. The Earthling design can still be ordered from Santa Fe and has appeared on models other than the Police, but only the Police was ever offered through the catalog.

Closed view to give a closer look at the marquetry.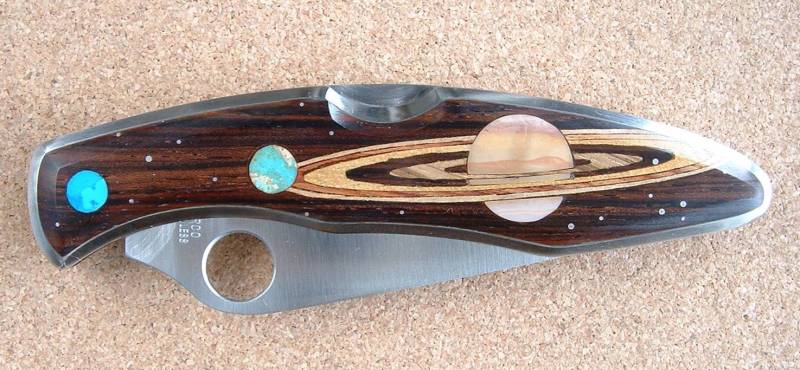 Other Santa Fe Stoneworks Embellished Spydercos
These were never marketed directly by Spyderco
Santa Fe Stoneworks "Wooden Eagle"
Another example of wood marquetry is this recent Santa Fe Stoneworks "Wooden Eagle" Police.
Closed view to give a closer look at the marquetry.

Never was the phrase "No good deed ever goes unpunished" more true than in the case of the Mother of Pearl and Red Coral Harpy below and its brethren . They were commissioned by a SFSW dealer after hurricane Katrina with the intention of auctioning them on eBay with all profit to go to the American Red Cross. The Red Cross, in a typical display of poor judgment, had the auctions cancelled because it did not want it's image tarnished by association with knives! After it's inept performance in the wake of 9/11, and the other negative publicity it and its leadership have earned in the past few years, one is forced to ask the question "what image?". At any rate, the auctions were finally held, with the proceeds being routed to a different, and more enlightened agency.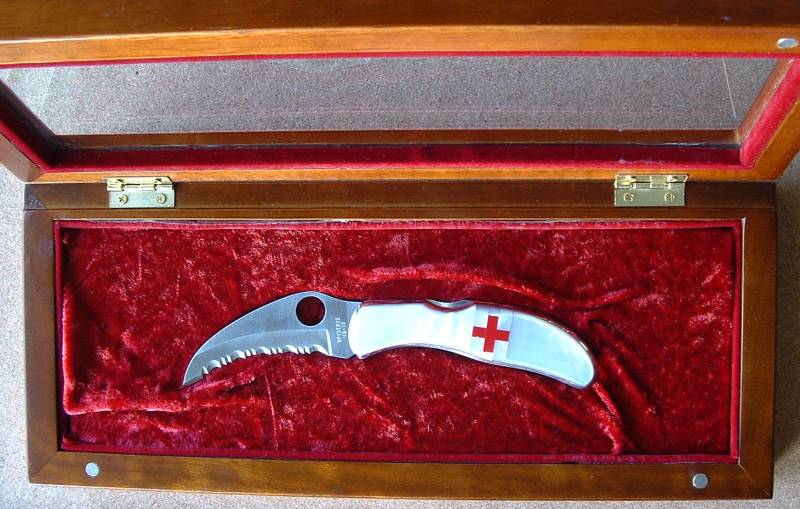 Another departure from the Santa Fe norm, is this combination wood marquetry and shell Dragonfly and matching wood box.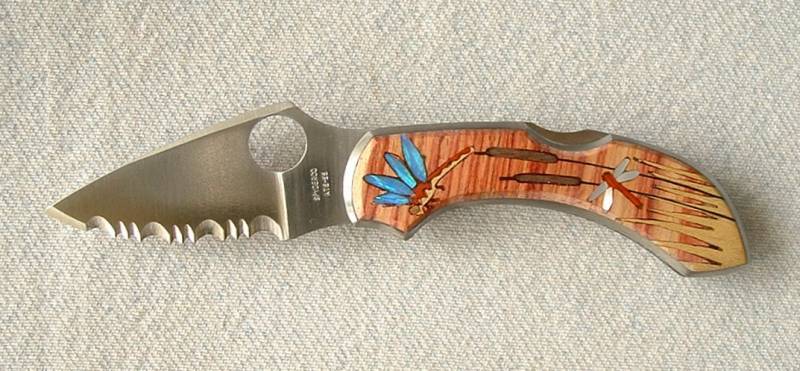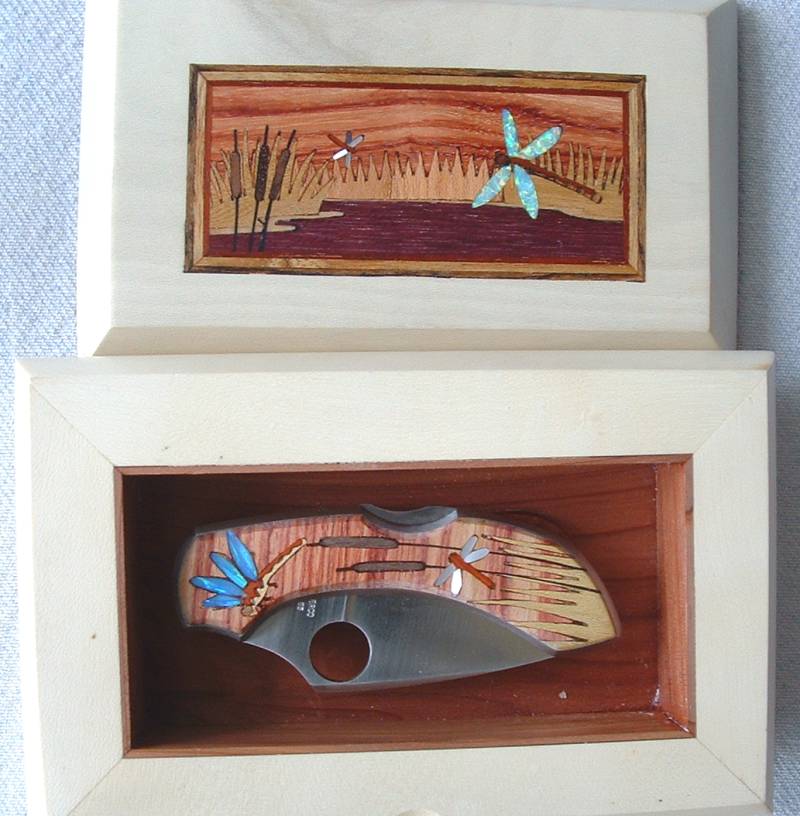 Among my "flock" of Kiwis, are a number customized by Santa Fe, some are regularly offered by them, but others were commissioned from them by me and use scale material provided by me.