Spyderco 2 Letter Date Codes Explained
Click Here to Return to SPY-101 Menu Page
For some products a clearly readable date marked on the package is essential to determine usability. In some cases the presence of such an "expiration date" is even mandated by law. Knives however, at least in theory, neither improve nor go bad sitting on the shelf, so there is no pressing need to have a date which consumers can read on the package. In fact, most knife dealers do not like the idea of "open dating" as it can cause a potential buyer to either reject, or demand a discount, on a perfectly good knife just because it is "last year's model", regardless of the fact that the knife in question has not changed in 20 years. At the same time, dealers still realize that it is in their best interest to rotate their stock and sell the oldest of any given item first. Thus some method of determining "age" is needed.
For that reason, Spyderco decided a few years back to switch from open dating, which had been used since the early ninties, to a date code. Luckily for those of us who collect their knives, the code Spyderco chose is very simple to "crack". It simply consists of two capital letters, the leftmost of which denotes the month, and the rightmost of which denotes the year of manufacture. To make things even easier, in both cases A = 1, B = 2, and so on up the line until, in the case of months L = 12. We will have to wait until 2027 to find out how years above 26 will be handled.
Thus, it is very easy to determine that the Ronin which belongs in the box below was manufactured in January of 2005...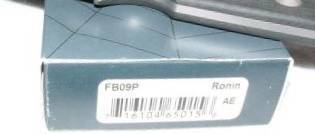 These boxes show the "full date" used briefly a few years back, even includes the DAY of manufacture...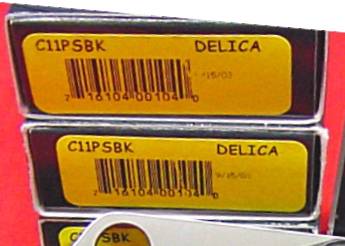 At some times, date marking was inconsistent at best. While all of the version of the "Q" shown in the picture below were produced in a fairly short period of time, some carry production dates in Month/Year format, while others do not...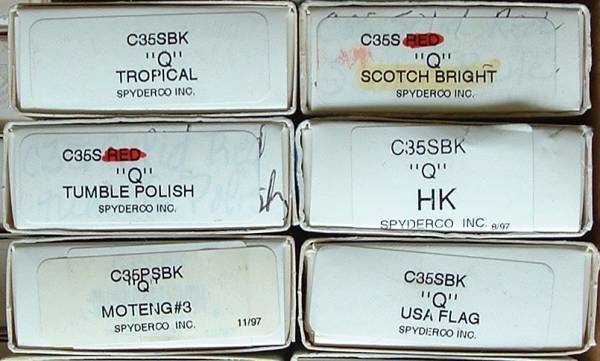 Spyderco product codes themselves are also an interesting subject, and will be covered in another chapter.
Click Here to Return to SPY-101 Menu Page